It's been just about 3 months since I've posted anything. Huh. I wonder what could have prevented me from cooking/blogging for 3 months....
I'll give you a hint.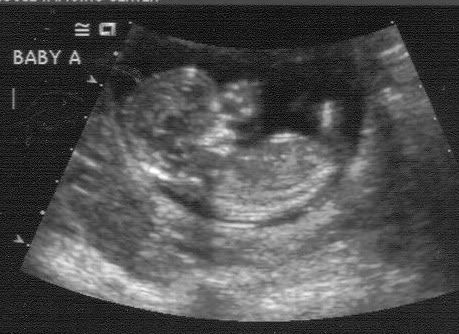 And no, those are not two pictures of the same baby.
I'm pregnant with twins!!!! A little over 17 weeks to be exact, and the babies are doing great!
First trimester morning sickness was a nightmare. Not to be too graphic, but I was throwing up
everything
I put down and lost around 10 lbs. I tried to continue to blog but it was too hard. I didn't even start cooking again until just recently.
And while morning "nausea" is still lingering, I'm feeling better by the day and am getting back in the kitchen! I certainly can't promise that I'll be posting with any sort of frequency, but I'm doing my best and definitely want to continue with my blog.
Thanks for hanging in there with me, and again my apologies for my prolonged absence!